Platter of 36 Mixed Awesome South Fork Cookies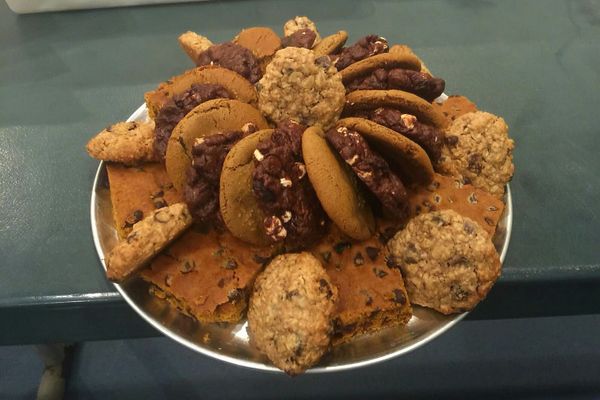 Platter of 36 Mixed Awesome South Fork Cookies
Take our delicious 36 cookie platter of our Awesome Cookies to your next event!  This platter has all of our 5 cookies  and bars: Gingersnap, Wheat Free Oatmeal Raisin, Wheat Free Chocolate Chip, Chocolate Chunky and Blondie bars.

Please call Shirley at 631-725-7166 or email her at shirley@southforkbakery.com to arrange pick-up or delivery of the platter with lid that can be taken directly to a party or event.  

This item will NOT be shipped!

 It can be picked up at the South Fork Bakery Office in Sag Harbor or delivered within a 20 mile radius for an additional $10. 
Featured Products